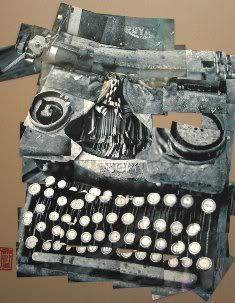 There is a glut of advice for writers on the Internet. So, why am I adding to the landfill of 'how-tos' and 'helpful hints?'
Because Meghan over at
THe GaL iN THe BLue MaSK
told me to. She's obviously unstable (she's a writer) and probably a little bit dangerous. So, I thought it'd be wise to just do it and avoid any nasty repercussions.
If you're at all interested, you can find this thing she made me write in a section of her website called
Between the Bindings
.
My contribution is entitled
Finish Your Book: 11 Painful Steps!